Bushfire Prone Planning (BPP) Staff Present at FPA Australia Bushfire Attack Level (BAL) Short Courses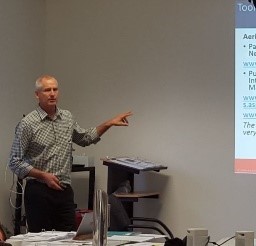 Locations: Albany, Bunbury, Busselton, Perth, Geraldton,
Four BPP staff members have presented at the FPA Australia (Fire Protection Association Australia) BAL Courses being run in Western Australia.
Bushfire Prone Planning Staff have delivered sessions on a wide range of topics including:
Bushfire behaviour,
Bushfire planning and building legislative requirements in Western Australia,
Assessing and determining bushfire attack levels,
Knowledge of bushfire impact and building design to mitigate bushfire impact,
Knowledge of bushfire resistant construction.
Chris Wyborn, FPA Australia's Engagement and Education Manager has "Welcomed the appointment of BPP as a training provider for bushfire training in Western Australia.  BPP's team of professional trainers and consultants provides access to a broad range of skills, experience and expertise that will greatly assist professionals working in the field of bushfire planning and design" Chris said.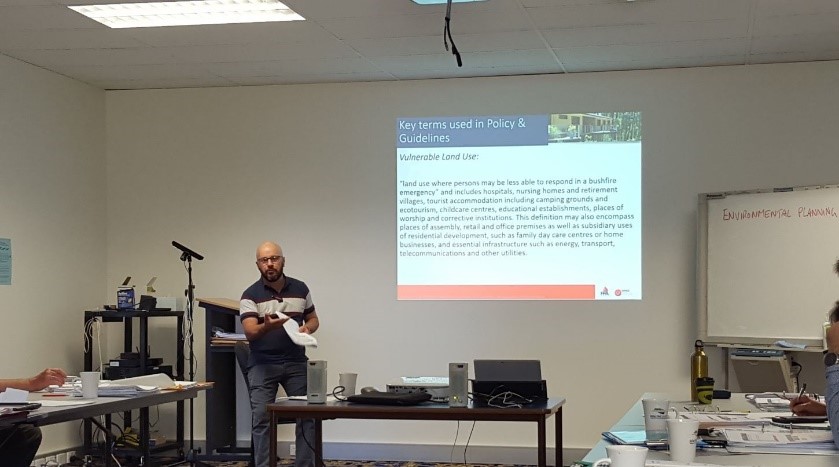 Photo: BPP Staff member Sean Winter presenting at the FPA Australia BAL Short Course in Albany
The course is designed for building, planning, environmental and fire safety professionals such as bushfire consultants, town planners, building surveyors and ecological and environmental consultants with an interest in seeking to become accredited bushfire practitioners.
FPA Australia has commissioned BPP to run additional courses, For more information on further courses scheduled, see the FPA Australia link below
http://www.fpaa.com.au/training/bushfire-training/bushfire-attack-level-short-course.aspx